›
Your Special Wedding Day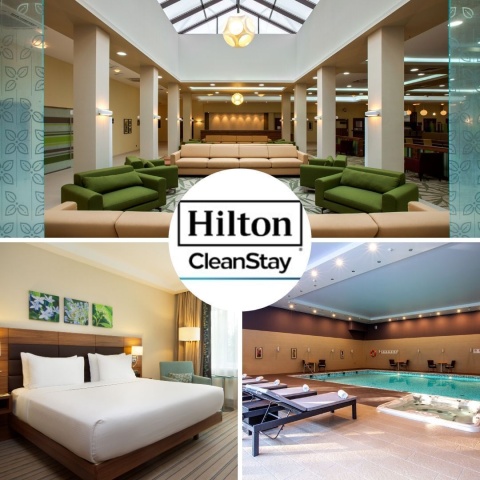 05.09.2023
The wedding day is one of the most exciting days in the life of any couple! Every couple prepares for this day very responsibly, thinking through all the details literally to the smallest detail. Every girl almost from childhood dreams about perfect wedding, imagining what will be the dress the suit of the groom and how will the wedding banquet look like.
Let's start planning such an important event.
Of course, buying a wedding dress, rings or exotic flowers for a bouquet is very important stage of preparation. But still, you need to understand what will be the budget for the organization of the event. And then based on this you can begin to consider various options.
First of all, it is important to prepare a guest list. Be sure to consider whether there will be guests with children at the wedding! After that, you can search for a restaurant. On the territory of the Hilton Garden Inn Moscow New Riga you can choose any room that can accommodate from 20 to 150 people or even an outdoor tent.
The next, but no less important stage is to decide on the wedding scenario and decide about registration. For a young couple, this is the most touching and exciting moment of the day! Two lovers confess their feelings to each other in front of the closest and dearest people in a warm and romantic atmosphere. Just imagine how you walk along a fabulously decorated path leading to an air arch, under which you exchange rings and words of love, and around you are family and closest friends, and all this in a green and flowery, cozy and magical place in the shade of spreading trees.
The Hilton Garden Inn Moscow New Riga has many cozy places where you can arrange marriage registration. And our banquet service will take care of drinks and small snacks, so that your guests can have a pleasant and peaceful time in a friendly atmosphere, waiting for the young ones.
And of course, the final stage in turn, but not in importance, is a gala dinner. The Hilton Garden Inn has rooms with panoramic windows, which gives you amazing daylight and the opportunity to go outside directly from the hall. We assure you that you and your guests will be delighted with the banquet!