Russian Dessert Museum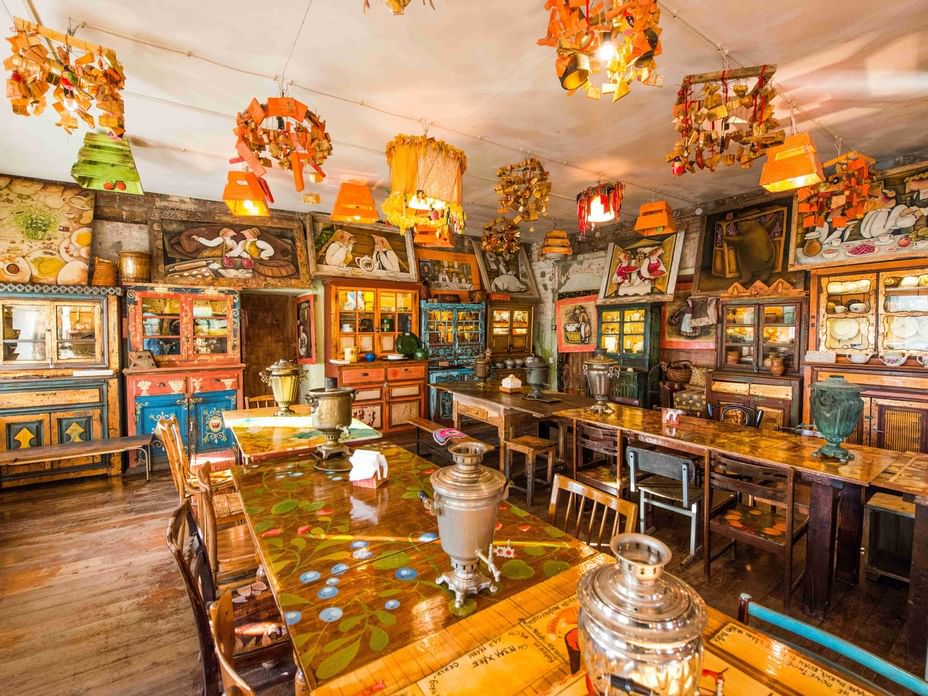 Istra cheese factory "Russian Parmesan" was opened on August 7, 2015 by the enthusiastic farmer Oleg Sirota. As the name suggests, the cheese factory focuses on the production of Parmesan and Emmental.
The cheese factory is situated in a 15-minute walk distance from our hotel. You can reach it on the forest path following the signs "Cheese".
23/2 Ulitsa Frunze 143180 Zvenigorod Russia
Monday10:00 - 20:00
Tuesday10:00 - 20:00
Wednesday10:00 - 20:00
Thursday10:00 - 20:00
Friday10:00 - 20:00
Saturday10:00 - 20:00
Sunday10:00 - 20:00